Atticman Heating and Air Conditioning, Insulation offers the best HVAC maintenance plans in Sacramento, CA, with benefits that keep your equipment working correctly. Heating and cooling systems have many intricate parts that get a lot of use, so getting the proper heating and cooling maintenance plan can help you enjoy peace of mind. Furthermore, keeping your HVAC system at peak operating efficiency can minimize monthly utility bills.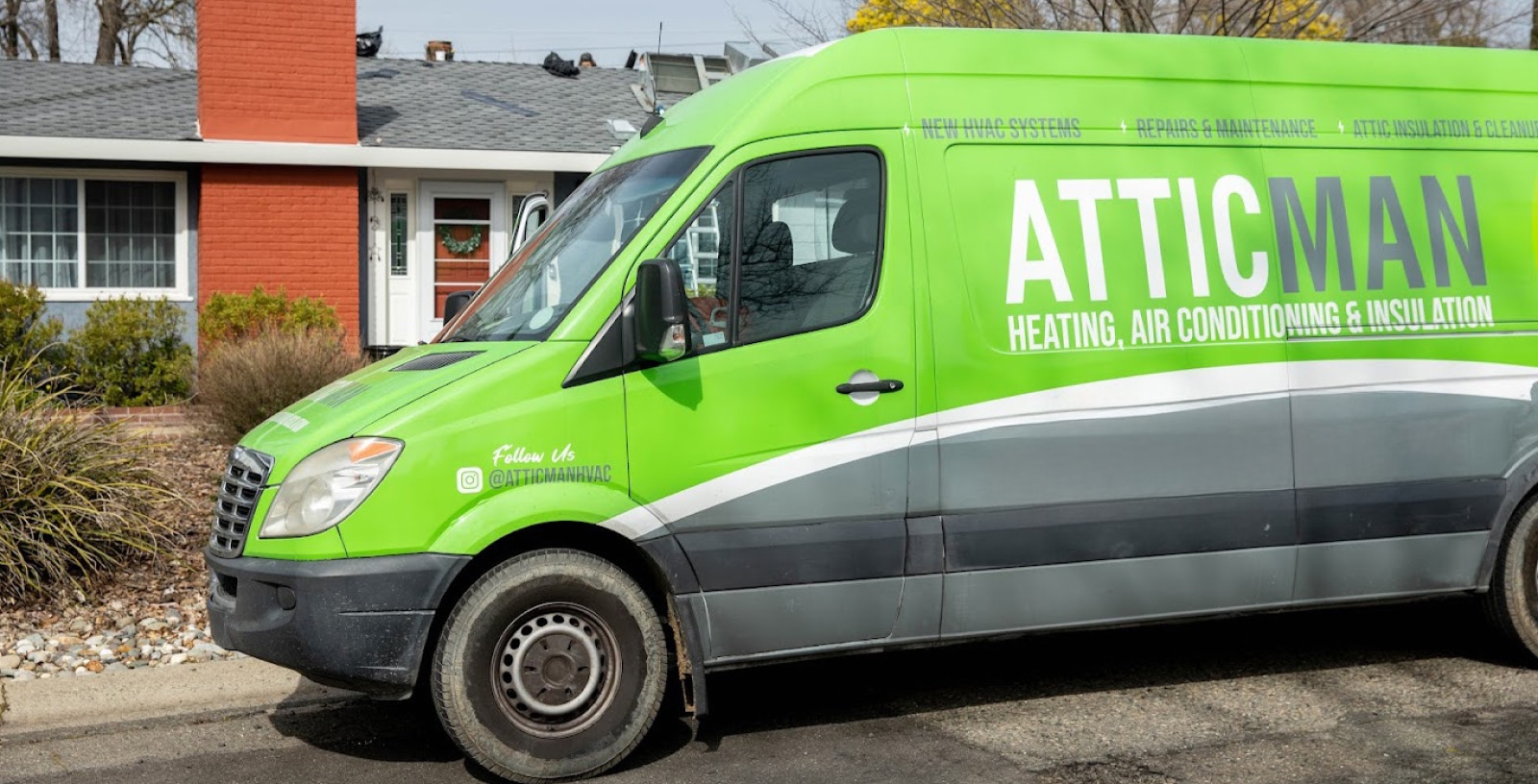 By purchasing a maintenance plan for your HVAC system, you can ensure the longevity of your equipment. A maintenance plan provides protection for when your manufacturer's warranty finishes. Instead of spending more money on buying a new unit, our annual inspections and regular tune-ups can extend your HVAC system's life. In addition to system protection plans, we also offer excellent financing options when you need a new HVAC system.
How can you ensure the longevity of your heating & cooling equipment?
By scheduling thorough maintenance for your HVAC systems from our team of technicians. When you join The Cool Club Maintenance Program here at Atticman Heating and Air Conditioning, Insulation, you can count on two inspections and maintenance service appointments for your heating and cooling systems – one appointment in the spring and one in the fall.
Contact our team today to learn more about The Cool Club – we offer more benefits for the price of maintenance than any of our competitors.
The Cool Club
When you become a member of The Cool Club, you receive priority service, a discount on all repairs and indoor air quality products, air conditioning and furnace tune-ups, and professional cleaning. Additionally, our HVAC maintenance plans in Sacramento, CA, include an extended parts and labor warranty to protect your HVAC system from significant repair costs.
With our maintenance plan for your HVAC system, heating and air conditioning repair won't be a source of anxiety. Instead, you'll have peace of mind knowing that your AC system and heating units have protection. HVAC systems have many intricate parts, so our routine maintenance and priority service ensure your system is in peak condition.
The benefits of becoming a member of The Cool Club Maintenance Program include:

26-Point Furnace Precision Tune-Up and Professional Cleaning*
20-Point A/C Precision Tune-Up and Professional Cleaning*
Attic Space Efficiency and Safety Analysis
Priority Scheduling
Priority Installation
Guaranteed Service

Transferable Plan
$0 Diagnostic Charge (You Save $69)
25% Discount on all Repairs
20% on All Indoor Air Quality Products
Extended Parts and Labor Warranty**
100% of Your Membership Payment Credited Towards A New HVAC System****
* If you decide not to take advantage of this benefit, the Precision Tune-up and Professional Cleaning has no monetary value.
** Warranty excludes compressors, heat exchanger, coils, refrigerant leaks. No Monetary Value.
**** As long as you remain an uninterrupted Rewards Member, 100% of your Annual fees may be applied towards the cost of a 1) Complete system replacement 2) A complete system with ductwork or 3) A partial system with ductwork. These benefits have no monetary value. Current pricing subject to change.
Spring Maintenance Checklist
Summers here in Sacramento are nothing to contend with, at least, not without a fully functioning air conditioner. Maintaining your air conditioner may also reduce your cooling bill during Sacramento's hot summers.
During your spring AC maintenance visit, our technicians will:
Log AC Brand, Age, Location, Model & Serial Numbers
Take Photos Of AC and Components
Test Thermostat Calibration
Conduct Temperature Split Test
Check Freon/Refrigerant Levels
Log Refrigerant Pressures & Sub-Cool Numbers
Tighten Electrical Connections
Conduct Condenser Motor
Compressor Amp Draw
Clean Condenser Coils with Water Hose
Inspect Contactors
Inspect & Test Blower Motor
Test Starter Capabilities
Check Safety Switches
Inspect Air Filter (replacement additional cost)
Clean Washable Air FilterInspect
Condensate Drain Pan
Clear Condensate Drain
Inspect Ductwork
Inspect Attic Insulation
Fall Maintenance Checklist
Most heating system problems can be prevented altogether by maintaining your heater the right way – this also keeps your heater functioning safely – which is particularly important for gas-powered systems.
During your fall maintenance appointment, our technicians will:
Log Furnace Brand, Age, Location
Model & Serial Numbers
Take Photos Of Furnace and Components
Check Burner Assembly
Check Ignition Assembly
Check Heat Exchanger
Inspect & Test Blower Motor
Test Inducer Motor
Test Starter Capabilities
Inspect Pilot System
Check Safety Switches
Check Limit Switches
Inspect Air Filter (replacement additional cost)
Clean Washable Air Filter
Tighten Electrical Connections
Inspect Gas Line
Check Gas Valve
Verify Gas Pressure
Inspect Flu Piping
Inspect Condensate Drain Pan
Clear Condensate Drain
Test Pressure Sensor
Clean and Check Flame Sensor
Test Thermostat
Inspect Ductwork
Inspect Attic Insulation